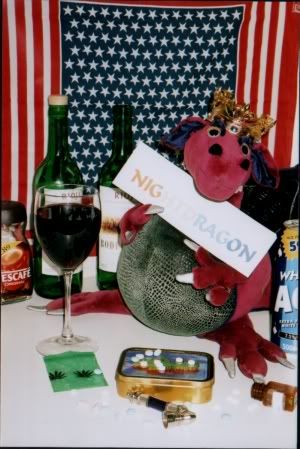 The best April day ever
April 18, 2003 ~ 2:29 a.m.
This front-page story from The Daily Star just says it all. It's no lie. It really was that warm here in England yesterday.
Knowing that we might have a high of perhaps 75º, just like the day before, I left in the morning sans coat. I didn't even bring a jacket. I was quite comfortable in short-sleeves on a sunny 57º morning.
The temperature continued to climb throughout the day: 66º by 10 a.m., 70º at 11, 77º at noon. When I got back from my swim at 2 p.m., weatherunderground reported a London temperature of 79º. Although there was a fresh breeze, there was not a cloud in the sky, brilliant hot sunshine everywhere. People were spread out all over the lawns of the campus gardens.
I was due to deliver examination papers to the two other campuses that our university has across London. I had planned to go to St. Mary's first, then across to Charing Cross. But Steve, my boss, said, "No, go to Charing Cross first, then go to St. Mary's. Then just walk back here through the park."
The park he was referring to is none other than Hyde Park. "As long as you're not bothered by that," I said cautiously.
"Well, it'll take you just as long to come back by Tube knowing the infrequency of Circle Line trains from Paddington station, so you may as well walk."
I couldn't believe this. I was going to enjoy a walk through Hyde Park on an outstandingly, unusually hot day and get paid for it. I fetched a cab (the cab driver and I chatted rather animatedly about the snow showers and horrible cold that we had just last week), dropped the exams off at the sites and made my way down Praed St. toward Hyde Park.
People were kicking soccer balls around, girls were in mini-skirts, guys were in shorts, and on most grassy surfaces, sun-worshippers were soaking up the rays of a remarkably assertive mid April sun. Flowers were in abundance, the grass was green, and in some places, tall, and magnolia, fruit and horsechestnut trees in full flower and leaf. The sun dazzled off the Albert Memorial as young tourists danced around it. Seventy-nine degrees? Bull—by now, I was convinced that the temperature was over 80 degrees.
In all of my thirty-three years, this was the hottest, loveliest April day I've ever experienced. This may have been a spring day technically, but it felt and looked like mid summer. And meanwhile, for one glorious half-hour, I got to walk through a world famous park on a record high temperature-setting day—and, I repeat, got PAID for it.
You just cannot beat that. Every workday should be as nice.
Oh, and it's not over yet. I sunbathed in 73° temps today in Battersea Park and tomorrow the temperature is expected to be the same. It'll cool down over the weekend (and what do we care, we're off to Boston on Saturday), but four consecutive days of 70+ temperatures in mid April, in England of all places, is jaw-dropping. Maybe it's a sign of a very early and very hot summer to come.
I sure hope so.
– M.E.M.
Copyright © 2001-2007 by M.E. Manning. All material is written by me, unless explicitly stated otherwise by use of footnotes or bylines. Do not copy or redistribute without my permission.